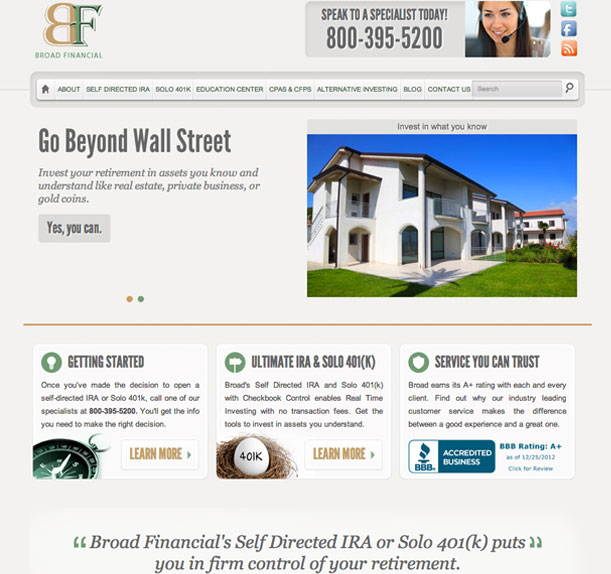 Broad Financial
Broad Financial's new web site is designed to be responsive to their customer's needs. Responsive mobile design and search engine friendly design.
What we did:
Design, CMS, Database, Mobile, Usability
Additional Screens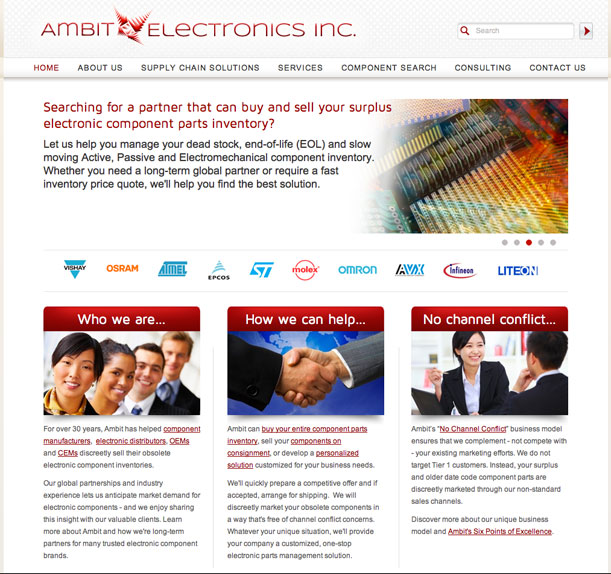 Ambit Electronics
Dead stock? Surplus electronic parts? What are you going to do with all of it? Let Ambit Electronics sell it on your behalf. Check out Ambit's beautifully designed web site, with a custom CMS system.
What we did:
Design, CMS, Forms, Secure Applications
Additional Screens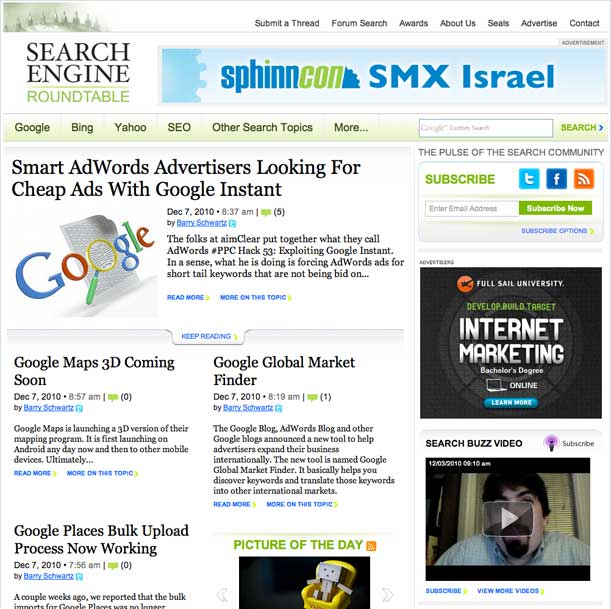 SE Roundtable
Redesign & complete revamp of content management system for the popular search news & tips resource.
What we did:
Design, CMS, Database, Caching, Holiday Themes, Author Management
Additional Screens