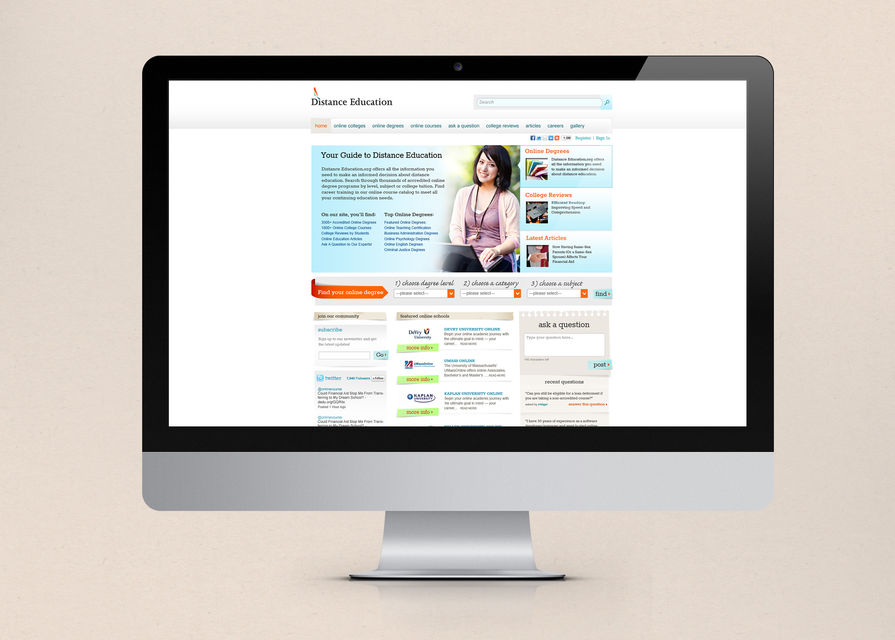 AICF
AICF's new site portrays the artistic nature of the 1939 organization. The site has a complete CMS and back office system to manage donations.
What we did:
Design, CMS, E-Commerce, Back Office
Additional Screens
Distance Education
The answer education site, for finding an education online. Answers system, tuition data and course information.
What we did:
Design, Branding, Database, Catalog
Additional Screens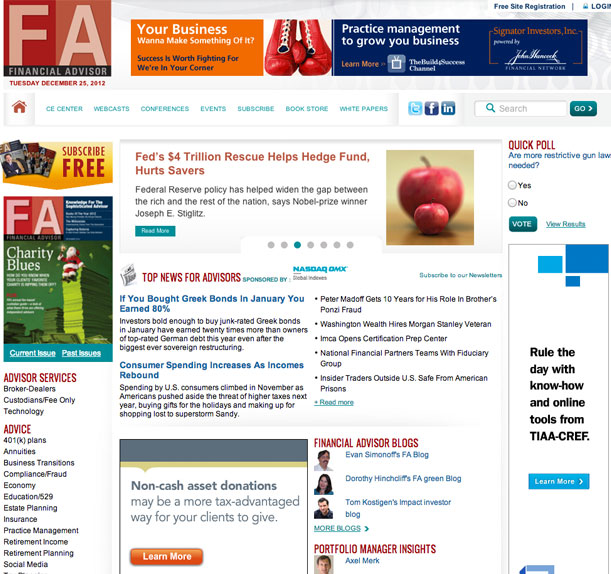 FA Mag
Financial Advisor custom news and content site with CE, webcasts, conferences and much more.
What we did:
Design, CMS, Database, Caching, Author Management, Migration
Additional Screens