CityMove
Find the perfect mover with CityMove, the site that acts at the community for movers, moving companies and those moving.
What we did:
Design, Database, Commerce, Custom Apps, Blog
Additional Screens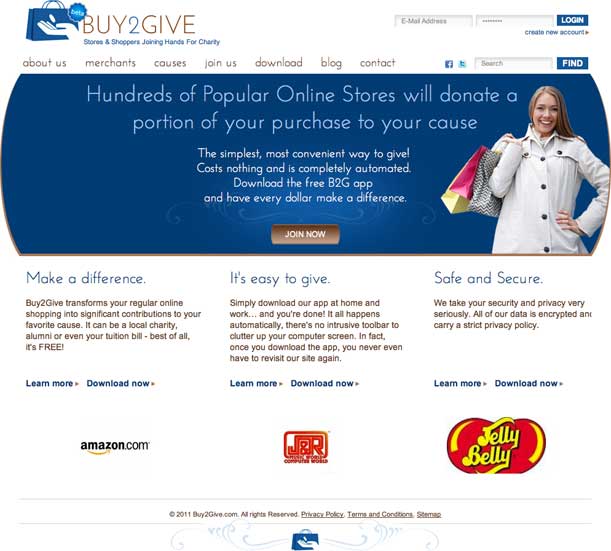 Buy2Give
Buy2Give transforms your regular online shopping into significant contributions to your favorite cause. It can be a local charity, alumni or even your tuition bill. RustyBrick designed and coded the site, even built the toolbar feature.
What we did:
Design, Branding, Coding, Toolbar, Affiliate Tracking
Additional Screens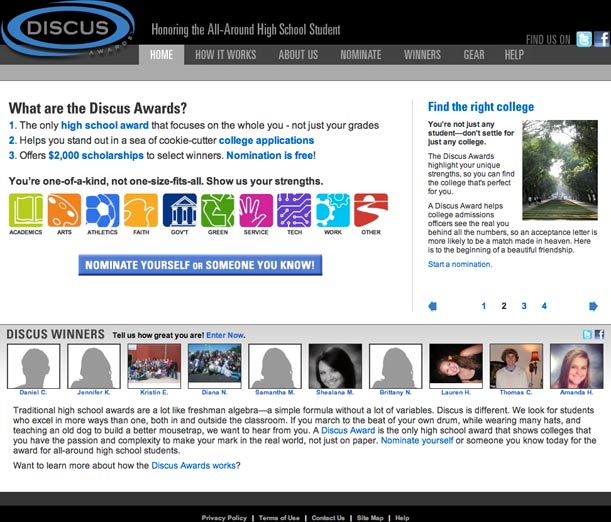 Discus Awards
This site offers $2,000 scholarships to high-school students. Nomination is more like setting up a social networking profile versus a college enrollment form.
What we did:
Front End Logic, Back End Features, CMS, Social Features
Additional Screens