Ronnie Schwartz
CTO and Founder
Ronnie Schwartz is the CTO and founder of RustyBrick, an agile web development firm that creates effective web applications and focuses on finding the right balance between time to production and software quality to get clients in front of their customers quickly and effectively. Ronnie brings over twenty years of innovative design, programming and web management expertise to the table.
Barry Schwartz
CEO
Barry Schwartz is the CEO of RustyBrick, a New York Web service firm specializing in customized online technology that helps companies decrease costs and increase sales. Barry is also the founder of the Search Engine Roundtable and the News Editor of Search Engine Land. He is well known & respected for his expertise in the search marketing industry. Barry graduated from the City University of New York and lives with his family in the NYC region.
Joseph Cohn
Director of Operations and Client Strategies
Joseph Cohn has been helping companies across many industries find high tech web and mobile solutions to the wide variety of challenges facing them. He has a Bachelors of Science degree in Computer Science from Touro College in NYC and currently resides in the remote hills of Rockland County with his precious family.
Jimmy Mancusi
Lead PHP/MySQL Developer
Jimmy graduated from YCP & spent several years developing business applications. Since joining RustyBrick in 2007, he has managed & developed several E-Commerce sites, business applications, iPhone, & Palm Pre applications.
Alex Fierro
Lead PHP/MySQL Developer
Alex worked on several successful e-commerce websites before joining the RB team. He graduated from SUNY Purchase with a Bachelor's in Math & Computer Science.
Mabelyn Glanzman
Creative Director
Creative Director at RustyBrick, Mabelyn brings over ten years of demonstrated design expertise for both print and web. She is also a fine artist and published writer.
Matt Ripston
iOS Lead Developer
Matt joined RB in 2009. He has been developing iPhone/iPad apps since 2007. In addition to iPhone/iPad dev, Matt has experience in web design as well as Android development. Matt has a BS in Computer Science from Ramapo College and an MBA from Indiana University.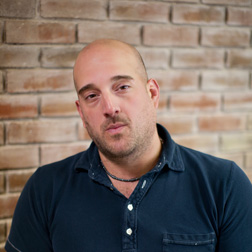 Anthony Gaudio
Prior to RustyBrick, Anthony worked as a senior programmer at About.com and Parade Magazine. Anthony has been professionally coding for over ten years & University at Stony Brook in Long Island with a B.S. in Computer Science.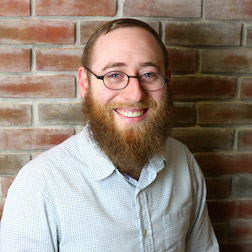 Mordy Goldman
ShulCloud.com Lead Developer / Architect
Joined in 2011. Mordy is our resident Australia expert and the face behind the wildly popular ShulCloud platform.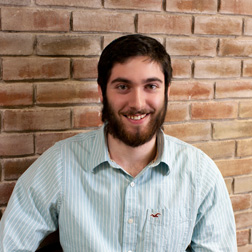 Baruch Hayman
Steve Rand
Graphic Designer
Graphic Designer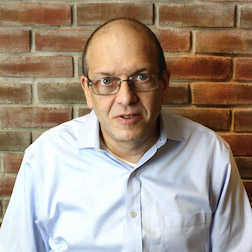 Douglas Pologe
Client Specialist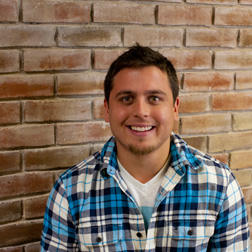 Sebastian Puerta
Sebastian joined the RustyBrick team as a QA Analyst early in 2011. He graduated from William Paterson University with a BS in Computer Science and is looking to sharpen his skills in PHP and MySQL. Prior to joining RustyBrick, Sebastian was a network administrator who specialized in building and maintaining Document Management Systems for clients.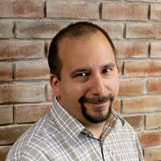 Dave Nilsen
IOS Developer
Thomas Banahan
Lead Android Developer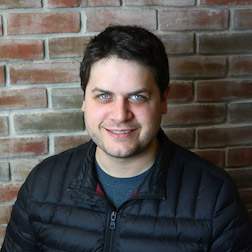 David Riley
PHP/MySQL Developer