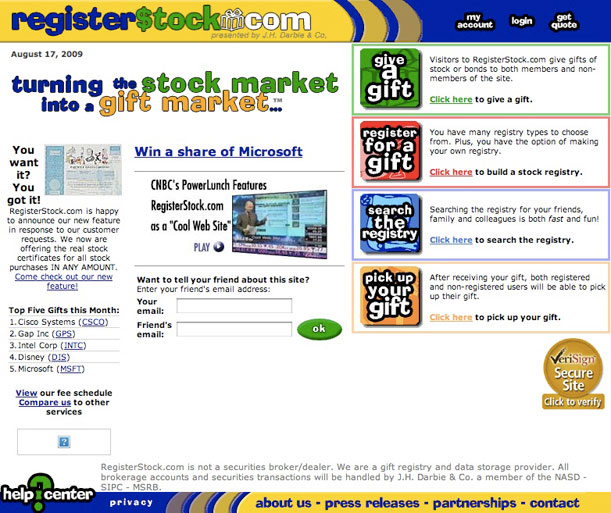 RegisterStock
Buy the gift of an investment. A gift register with stock or fund purchases.
What we did:
Design, Branding, Database, Commerce, Custom Apps, Stocks, Register
We were delighted to announce that a RustyBrick website made it to TV! On, August 16th, CNBC's Power Lunch accredited RegisterStock.com with the title "Cool Site of the Day". RegisterStock.com is a place where one can purchase and receive the gift of stock from friends, family and others. We are proud of this accomplishment and we hope to continue to develop "Cool Sites" in the future.
To visit RegisterStock.com please go to
www.registerstock.com
or to view CNBC's Power Lunch website please go to the
Power Lunch Website
.
Tweet