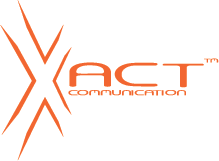 Working in conjunction with Xact Communication's design team, RustyBrick develop a
custom e-commerce solution
to meet the needs of the organization. The front end of the site sports many features including a search engine friendly e-commerce catalog, streamlined checkout process, smart frequently asked questions module and many customized options. The back-end, like most of our e-commerce back-ends, have an easy to use and manage administration component. One can easily add product, options, brands, categories and much more. Managing orders is pretty much automated, from the customer email to credit card authorization.
About Xact Communications:
XACT Communication
is a brand that represents a life redesigned by technology; a life not only on the move, but one that is enhanced by freedom of mobility. XACT is spirited, youthful, outgoing and energetic. XACT consumers accept no sacrifice in vital life connections: to information, communications or entertainment.
XACT offers the consumer a fresh user experience through innovative design at an optimum price point: young teens, both male and female twenty-somethings, at school or work, families that are always on the go, and sports enthusiasts of all kinds.
XACT consumers are unplugged, but not disconnected. They share in an energetic sprit of adventure and are savvy in the advantages that technology has to offer. XACT 's revolutionary personal consumer electronics solutions are a vision of the future. Distinctive and unique form factors are designed to suite this unique sense of style and taste.
XACT Communication's solutions are Styled for Life!
Tweet