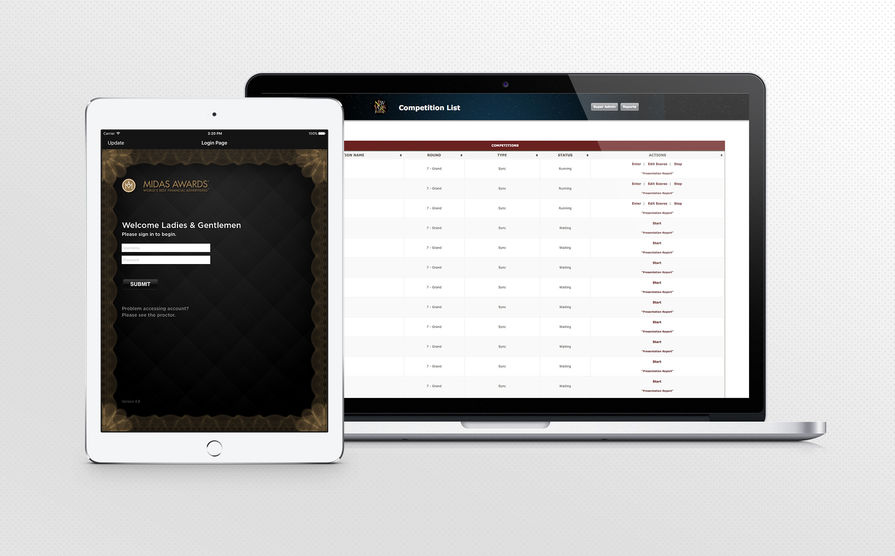 RustyBudget
RustyBudget uses the latest AJAX technology. This software helps publications manage hundreds of authors & stories on a daily basis.
What we did:
Design, Branding, Database, Commerce, Custom Apps
Additional Screens
We recently launched an internal project entitled RustyBudget, which is a tool for serious blog owners and editors to manage their personal and authors' assignments.
From recent coverage from the popular TechCrunch blog, RustyBudget is explained as an "application [that] is essentially a writers or editors budget, where a blog owner or blog writers can manage story leads, including author allocation, story notes, and overall task management."
Users who sign up can easily manage their blog's "budget" by add stories to individual folders of their choosing. The colors of the folders can be defined in the backend and is highly customizable. Using AJAX, we enabled the ability to reassign stories via drag and drop, as well as manage the stories with one click of a button. Additional functionality is explained in this video below:
Duncan Riley of TechCrunch added:
RustyBudget comes from RustyBrick, a company headed by Barry Schwartz. As well as being CEO of RustyBrick, Schwartz is also the owner of Search Engine Roundtable and a writer at Search Engine Land, both highly regarded and popular blogs within the SEO and search engine communities. Schwartz comes with impeccable credentials when it comes to dealing with multi-author blogs; this is a solution that has been created from experience as opposed to being a theoretic solution to a management problem by someone who really has no idea.
The service is free for up to two authors, and each individual author will cost $4/month.
Sign up today at RustyBudget.
Tweet